Casey J. Andrus, O.D.
Dr. Casey J. Andrus is a caring, well-qualified Optometric Physician with over a decade of experience in family eye care.
He graduated from Boise State University cum laude in 1999, then Pacific University College of Optometry with distinction in 2003. He earned the competitive Health Professions Scholarship in the US Air Force and spent 3 years as the only eye doctor at Columbus Air Force Base in Mississippi.
As a military officer, Captain Andrus received the high honor of Company Grade Optometrist of the Year in 2004 and was awarded a commendation medal for his service on a humanitarian healthcare mission to La Paz, Bolivia. The U.S. Air Force was a great way to begin his career by caring for active duty military members, their families of all ages, and military retirees.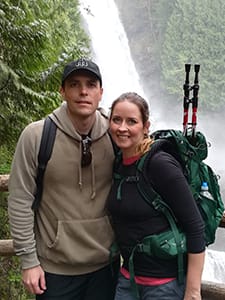 In 2006 he relocated back to the Pacific Northwest with his family, where he expanded his experience in family practice optometry, eventually taking over both of long-time practices of Dr. James Murphy in June 2010: Stanwood Vision & Optical and Valley Vision & Optical.
Dr. Andrus and his wife, Heather, are delighted to be a part of the Mount Vernon community, and are thrilled to be able to serve you. Dr. Andrus stays busy with his five children, serving in his local church, and volunteering in the schools and the community.
The eye care team at Valley Vision & Optical is on hand with the goals to enhance our patients' quality of life through eye care centered on excellence, proper education, and keeping eyes healthy for a lifetime.