Dr. Lindee Lorig
Dr. Lindee Lorig is new to the team at Valley Vision and Optical!
She is very excited to provide you with excellent eye care that helps better your quality of life. She strives to treat her patients just as she would her family and cannot wait to serve this community.
Dr. Lorig graduated from Northwest Nazarene University, receiving her degree in Biology with a Pre-Medical emphasis. She then attended the Southern California College of Optometry at Marshall B. Ketchum University where she received her Doctorate of Optometry, graduating Cum Laude. She spent her externship rotations at Ketchum Health in Anaheim, the Los Angeles Air Force Base, Retina Macula Institute and the University Eye Care Center- Los Angeles.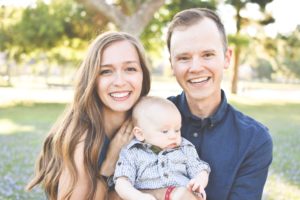 She and her family are very excited to be living back in the Pacific Northwest after her husband accepted a new pastoral job. Dr. Lorig and her husband, Kraymer, welcomed their first son, Dax, in February and stay busy chasing him around. When Dr. Lorig isn't at work, she is most likely spending time with her family, hiking, or baking cookies.